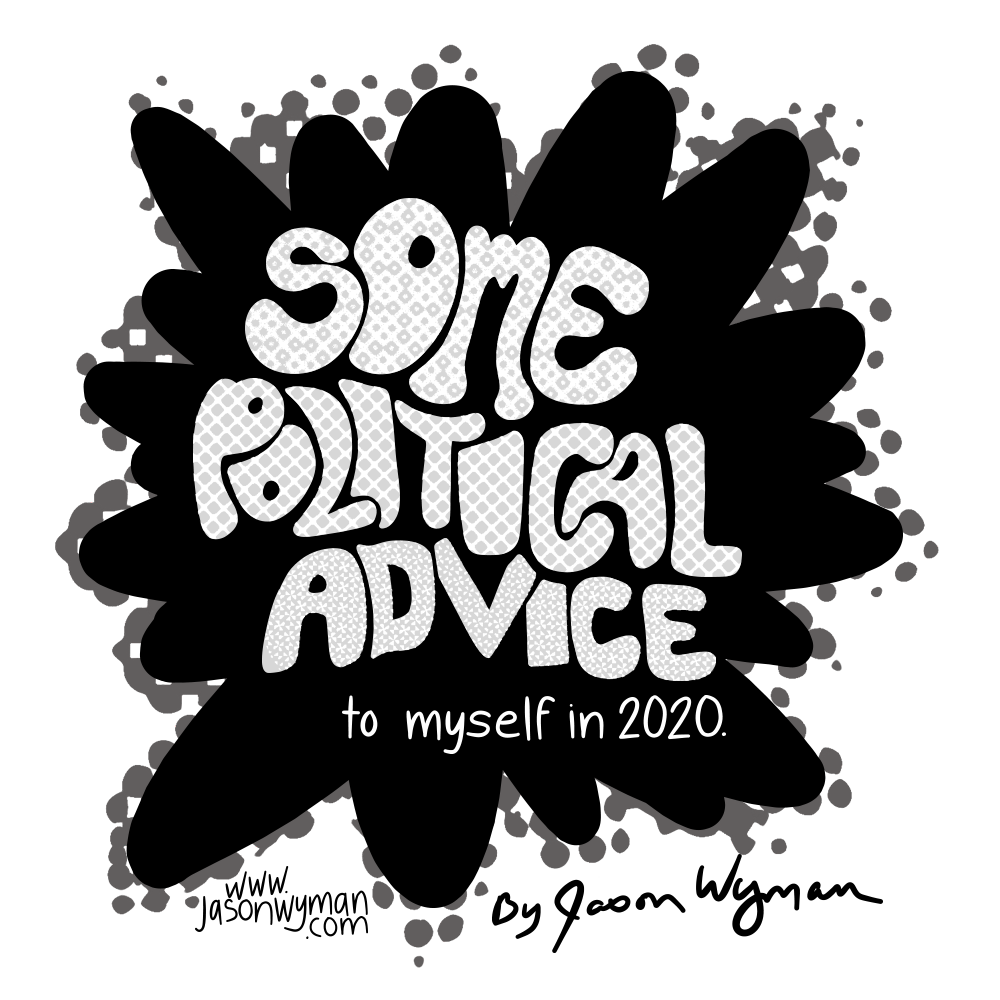 I've been making zines for almost a decade now, and I'm only getting started. In 2020, I'm planning to make and share a massive amount. Hopefully, hundreds.
This is the first one I created in this new decade. I wanted something to remind myself what I value and believe in relation to politics. So, I decided to give myself some political advice. 
I'm sure I'll discover more advice this year and in the years to come, so this is just Volume 1. 
Feel free to share wide and far. Each image is a square and can be posted anywhere your heart desires.
CLICK HERE
for a pdf download of the zine. It should be printed on 11 inches by 17 inches (tabloid or ledger) paper for best results.    
And share in the comments,
WHAT POLITICAL ADVICE DO YOU HAVE for yourself in 2020?